(Click here for the chart: "List of Erogenous Zones")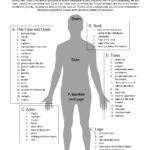 ---
Erogenous Zone Q & A's from Published Books 
---
An erogenous zone is "a sensitive area on the body that causes sexual arousal when it is touched."1
There is no common agreement on what is considered an active erogenous zone for each human being, but with some curiosity and exploration, many figure it out.
Some might be obvious, like the genital organs, and others more obscure, like the male prostate.
The sourced articles below should provide you with more information on finding the right buttons to spark sexual arousal in yourself or your partner.
Footnote: 1. "Erogenous zone," merriam-webster.com, accessed 5/21/2018